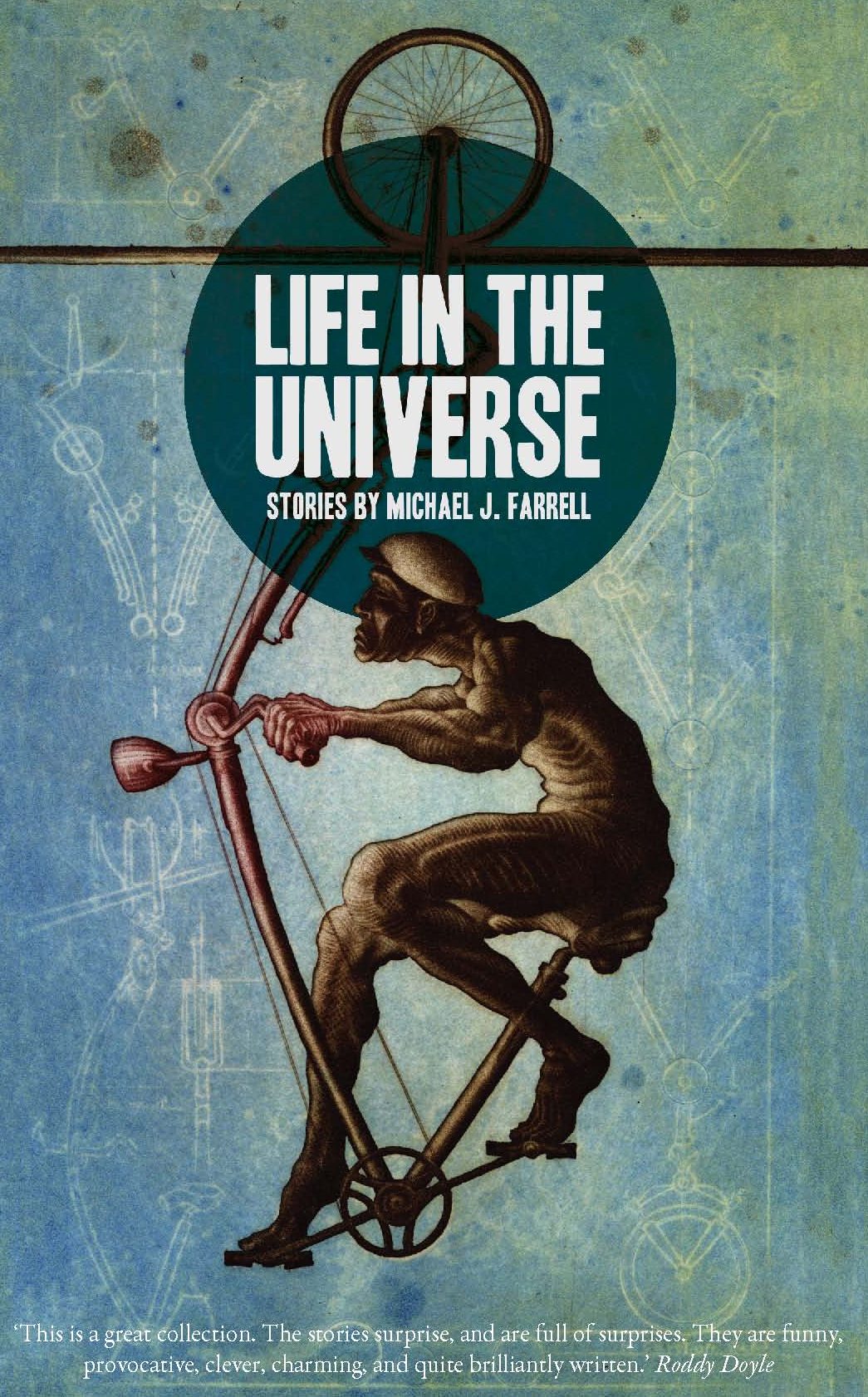 This is a great collection. The stories surprise, and are full of surprises. They are funny, provocative, clever, charming, and quite brilliantly written.
— Roddy Doyle
A journalist sees an otherwise average house rise into the air. Two old codgers speculate about a utopian life created by writing that need never be read. An elderly priest and an even more elderly widow scan deep space in search of the meaning that eludes them at home. A woman invites a friend from the distant past to attend her suicide. The late great Earth is going through a phase and is desperate for new answers. Its creatures, crawling about seemingly having a good time, are strangled by their stale imaginations. A world that now has nearly everything is still pathetically short of the long haul.
Look around you.
A failed farmer becomes writer-in-residence in a town you know. A beautiful artist roars into your village on a motorcycle and neither art nor the village will ever be the same again. A painter paints a picture of himself that then talks back to him…
Written with great compassion and humour, Michael J. Farrell's stories are crammed full of life; and they quietly celebrate all the mystery and potential of our frail existence. Just live as long as you can, they urge us, and expect the unexpected.
Praise for Life In The Universe:
Michael J. Farrell embarks in 'Life in the Universe' on a kind of probing trip to find out if there is life yet in the light up above, and light in the life here below. Such a title in other hands might be facilely grandiose, but in Farrell's hands it is a glory [. . . ] these stories keep you looking up in a philosophical sense, looking beyond the immediate material world to speculative dimensions that are partly religious, and partly scientific.
— John Kenny, The Irish Times