Our workshop programme includes our annual summer school and a six-month fiction fiction workshop, both of which are usually run in association with the Irish Writers Centre.
The principal aim of our workshop programme is to allow writers to develop their writing practice through engagement with groups of like-minded, similarly motivated individuals.
Due to current restrictions on account of the Covid-19 Pandemic, we have moved the dates for our summer school and modified the programme on offer.
– – — — – – — — – –
Stinging Fly Summer School 2021
Our 2021 summer school will run from Monday June 28th until Friday July 2nd.
We are now accepting applications for places via Submittable. Applications close on Friday May 14th.
This year's summer school will take place online and consists mainly of separate workshops in fiction, non-fiction and poetry.
There will be no more than 6 participants in the fiction and non-fiction workshop groups. There will be no more than 8 participants in the poetry workshop group.
During each of the workshops, each participating writer's work-in-progress will be up for in-depth discussion twice.
All the work will have been shared and read in advance.
Participants are expected to attend all of the workshop sessions.
Workshop places will be offered based on work submitted. All submissions will be read by the workshop group leaders.
Fiction:
Workshop group leaders: Wendy Erskine, Mia Gallagher and Sean O'Reilly.
Schedule: 10am to 1pm Monday to Friday for the groups led by Mia and Sean
4pm to 7pm Monday to Friday for the group led by Wendy
Writers can indicate if they wish to be considered for a particular group or time.
Non-Fiction:
Workshop leader: Róisín Kiberd
Schedule: 10am to 1pm Monday to Friday
Poetry:
Workshop leader: Nidhi Zak/Aria Eipe with guest facilitators including Colette Bryce, Stephen Sexton, Rachel Long, Declan Ryan and Anthony Anaxagorou delivering seminars on craft and leading workshops of participants' poems each day.
Schedule: 4pm to 7pm Monday to Friday
Afternoon events:
In addition to the workshop schedule above, we will have a further strand of events for participants each afternoon during the week. These will take place between 2.30 and 3.45pm Monday to Friday. They will include close-reading seminars, a debut author panel discussion, and a talk plus Q&A with the editors of The Stinging Fly. Attendance at the afternoon events is encouraged but not essential. There will be a closing event for everyone on Friday evening at 6pm.
Fees:
The tuition fee for each workshop is €250. The concession rate for anyone on low income is €200.
Fees are payable only when a place has been offered and you have accepted the offer. We will ask for a deposit of €50 to be paid by Friday June 4th. Fees must be paid in full by Friday June 18th.
Thanks to the support we receive from the Arts Council and to the continued generosity of our patrons, we are in a position to offer one free place on each of our workshops. These will be awarded to writers who are either unwaged or on low income. To be considered for a free place, all you need to do is follow the general guidelines below and tick the box on the submission form.
The Stinging Fly is open to submissions from writers of all backgrounds. We are committed to pursuing a proactive approach to diversity and inclusiveness. We strongly encourage writers from underrepresented areas of society to apply. If you are such a writer we hope you feel encouraged to join us. If you know such writers, please spread the word (with our thanks). And if you have any queries about this, please don't hesitate to get in touch with us.
About our tutors:
Wendy Erskine's short story collection, Sweet Home, won the Butler Literary Award. It was shortlisted for the Republic of Consciousness Prize and the Edge Hill Prize, and was longlisted for the Gordon Burn Prize. She is working on a new collection of stories, which will be published by The Stinging Fly Press in 2022.
Mia Gallagher is the author of the novels HellFire (Penguin Ireland, 2006) and Beautiful Pictures of the Lost Homeland (New Island, 2016) and the short-story collection Shift (New Island, 2018). She is a contributing editor of The Stinging Fly, and in 2018 was elected as a member of Aosdána. She has been mentoring fiction writers and facilitating workshops in creative writing since 2007.
Sean O'Reilly is the author of two short-story collections, Curfew and Other Stories and Levitation, and three novels Love and Sleep, The Swing of Things and Watermark. He has led fiction workshops with The Stinging Fly since 2007 and is a member of Aosdána.
Roisin Kiberd has written essays and features for the Stinging Fly, The Dublin Review, Winter Papers, The White Review, The Guardian and Vice, among other places. Her first book, The Disconnect: A Personal Journey Through the Internet was published by Serpent's Tail in 2021.
Nidhi Zak/Aria Eipe is a poet, pacifist and fabulist. Founder of the Play It Forward Fellowships, she is poetry editor at Skein Press and Fallow Media, and contributing editor with The Stinging Fly. Her debut poetry collection, Auguries of a Minor God, is forthcoming from Faber & Faber in July 2021.
To apply for a place: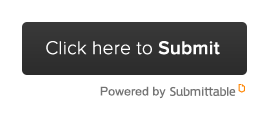 Applications for places will be accepted via Submittable between Monday April 26th and Friday May 14th.
Send us a sample of your work. We want to read 3 poems or else 1000 words of fiction/non-fiction.
All applicants must also supply details of their current writing project(s) and tell us how they believe their work will benefit from attending the summer school.
All submissions should ideally be in Word doc or docx format. Poets, please include all 3 of your poems in one document.
We will aim to send out offers of places no later than Thursday May 27th. Participants will be asked to confirm their places as soon as possible.