Subscribe
Get each new issue delivered to your door.
You can choose to begin your subscription at the current issue, or at the next issue. Subscriptions can be bought for one year (2 issues) or two years (4 issues).
If you're looking to renew your subscription, do continue; we will update our records so you receive the next available issue.
If you wish to purchase a gift subscription, just place an order as usual then send us an email (to stingingfly [at] gmail.com) with the lucky person's name and address. We'll send out a note with the first issue detailing your gift.
Subscribe: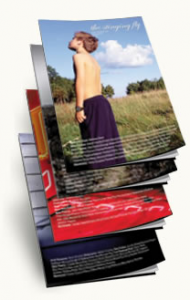 Subscribe for one year (2 issues) or two years (4 issues):
€25.00 – €54.00Select options
Buy current issue only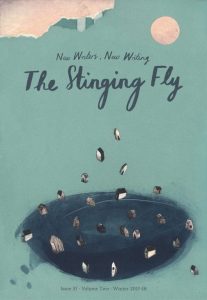 Issue 37, Volume 2: Winter 2017
€12.95 – €15.95Select options
Become a Stinging Fly Patron
Support the magazine's efforts by paying an annual patronage fee of €75. This money goes directly towards covering our day-to-day costs and also helps us plan for the magazine's future. Patrons automatically receive copies of each new issue. They will also receive a signed paperback edition of any new book we publish during the year. A list of our patrons appears on this website and in each issue of the magazine. Become a patron.
Become better acquainted with us
Alternatively, you might wish to get to know us a little better first. If so, why not consider our special introductory pack? In exchange for €45 (€50 overseas) you will receive two back issues of the magazine, a copy of the current edition, and two of our books. Let me have a look at that.
Back Issues
Back Issues can still be ordered at the same price as off-the-shelf. View previous issues
Paying by credit card
Credit card payments are processed by the PayPal system. This is a secure online method of payment. When you click a PayPal button you will be taken to a site where you may securely pay by credit card or paypal account. Prices are in euros.
Alternative methods of payment
No credit card? Make a payment direct to our bank account and email us your address: stingingfly@gmail.com.
Or you can pay by cheque, postal order or international money order to: The Stinging Fly, P.O. Box 6016, Dublin 1, Ireland
After choosing what you want, you can make the payment using your on-line banking service or directly at your local branch. On the narrative description space enter your name. Send us an email (including your contact details) with your order and the date of payment. We will post out your order as soon as the payment is received.
Branch: AIB 7 / 12 Dame Street, Dublin 2
Account name: The Stinging Fly
Account number: 50442137
Bank sort code: 93-20-86
Swift Code / BIC: AIBKIE2D
IBAN: IE94 AIBK 9320 8650 4421 37