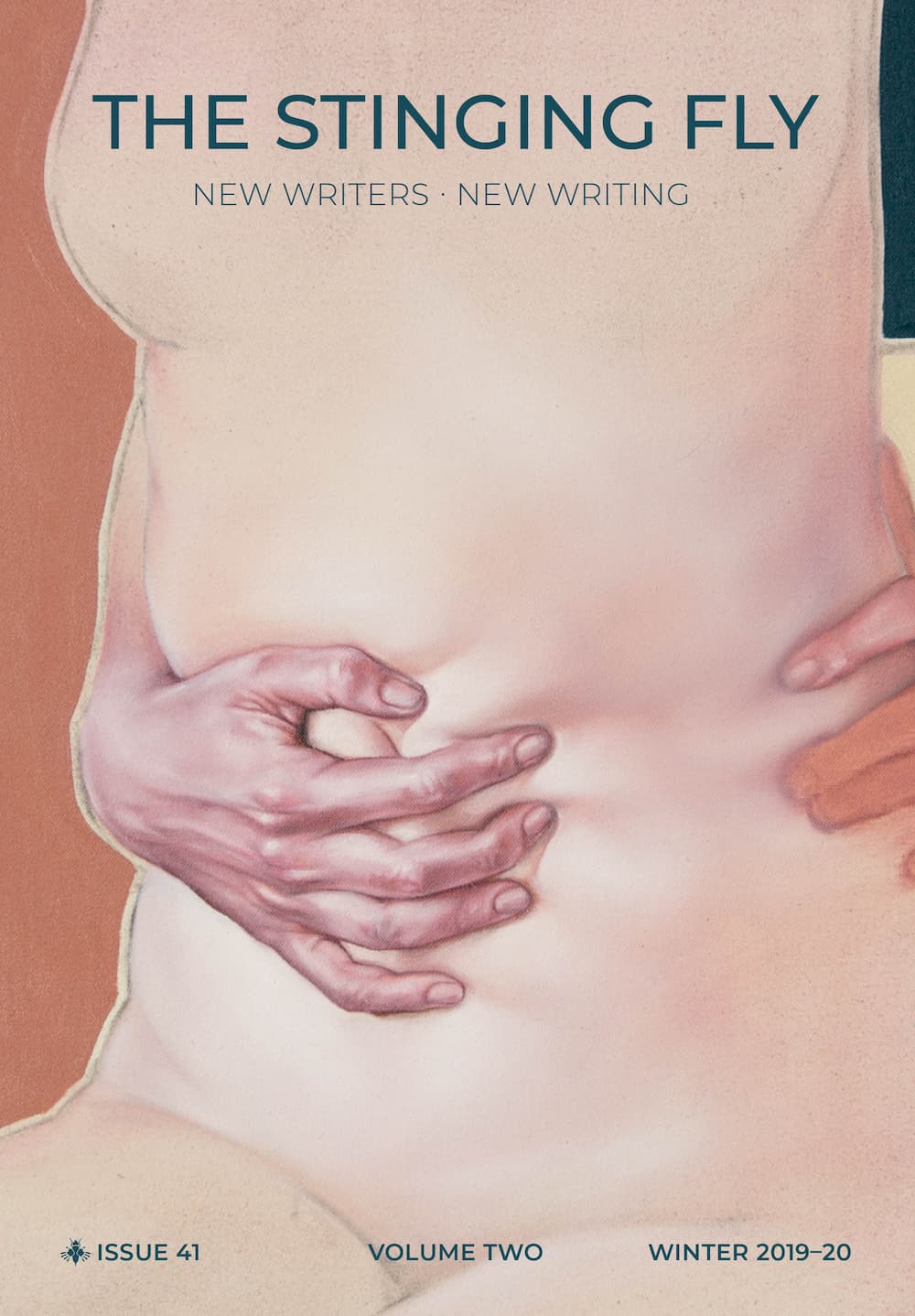 Become A Subscriber
Two Issues Every Year
Full Archive Access
Starting at just €25/year
The Stinging Fly magazine was established in 1997 to seek out, publish and promote the very best new Irish and international writing. Thanks to the support of our subscribers, we're still doing that over twenty years later.
Subscribers receive two issues of the magazine delivered to their doors every year. Issues are 224 pages in length, and they're published in May and November each year.
Subscribers also get exclusive access to our online archive, which includes almost 2000 stories, poems, and essays taken from every issue of the magazine.
Subscriptions, including postage, cost €25 per year for residents of Ireland and Northern Ireland, and €30 for anywhere else in the world. You can pay by credit or debit card using the form on this page. If you would like to pay by bank transfer, or any other method, please contact us at info@stingingfly.org.
You've subscribed to the Stinging Fly!
Check your email for details of your subscription, and a full guide for accessing the Stinging Fly online archive.
If this is a gift, the person receiving the gift will get an email about their subscription on the day you have selected. We've sent you a receipt for your records.
If you have any trouble related to the postal delivery of your subscription, please contact info@stingingfly.org.
For all matters relating to the website and online archive, please contact web.stingingfly@gmail.com.
Thank you for your support!
We've got a problem!
It seems that we already have a subscriber with that email address. Are you trying to update your subscription? You can do that from your account page.