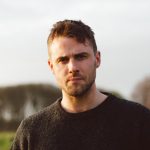 Oisín Fagan Reads David Hayden
The Stinging Fly Podcast
Oisín Fagan, novelist and short-story writer, chooses 'Hay', a story by David Hayden which first appeared in our Spring 2010 issue.
Oisín Fagan has had fiction published in The Stinging Fly, New Planet Cabaret and the anthology Young Irelanders. He won the inaugural Penny Dreadful Novella Prize for his novella The Heirophants. His debut collection of stories, Hostages, was published in 2016 by New Island, and his first novel, Nobber, was published this year by JM Originals. He currently lives and works in Dublin.
David Hayden's writing has appeared in gorse, the Yellow Nib, the Moth, Stinging Fly, Spolia and the Warwick Review, and his poetry in PN Review. He was shortlisted for the 25th RTÉ Francis MacManus Short Story prize. Born in Dublin, he has lived in the US and Australia and is now based in Norwich, UK, where he is currently working on a novel. His debut collection of short fiction, Darker With The Lights On, was published in 2017 by Little Island Press.
---
The Stinging Fly Podcast invites Irish writers to choose a story from the Stinging Fly archive to read and discuss. Previous episodes of the podcast can be found here. The podcast's theme music is 'Sale of Lakes', by Divan. All of the Stinging Fly archive is available for subscribers to read – subscribe now and access 20 years of the best new writing.