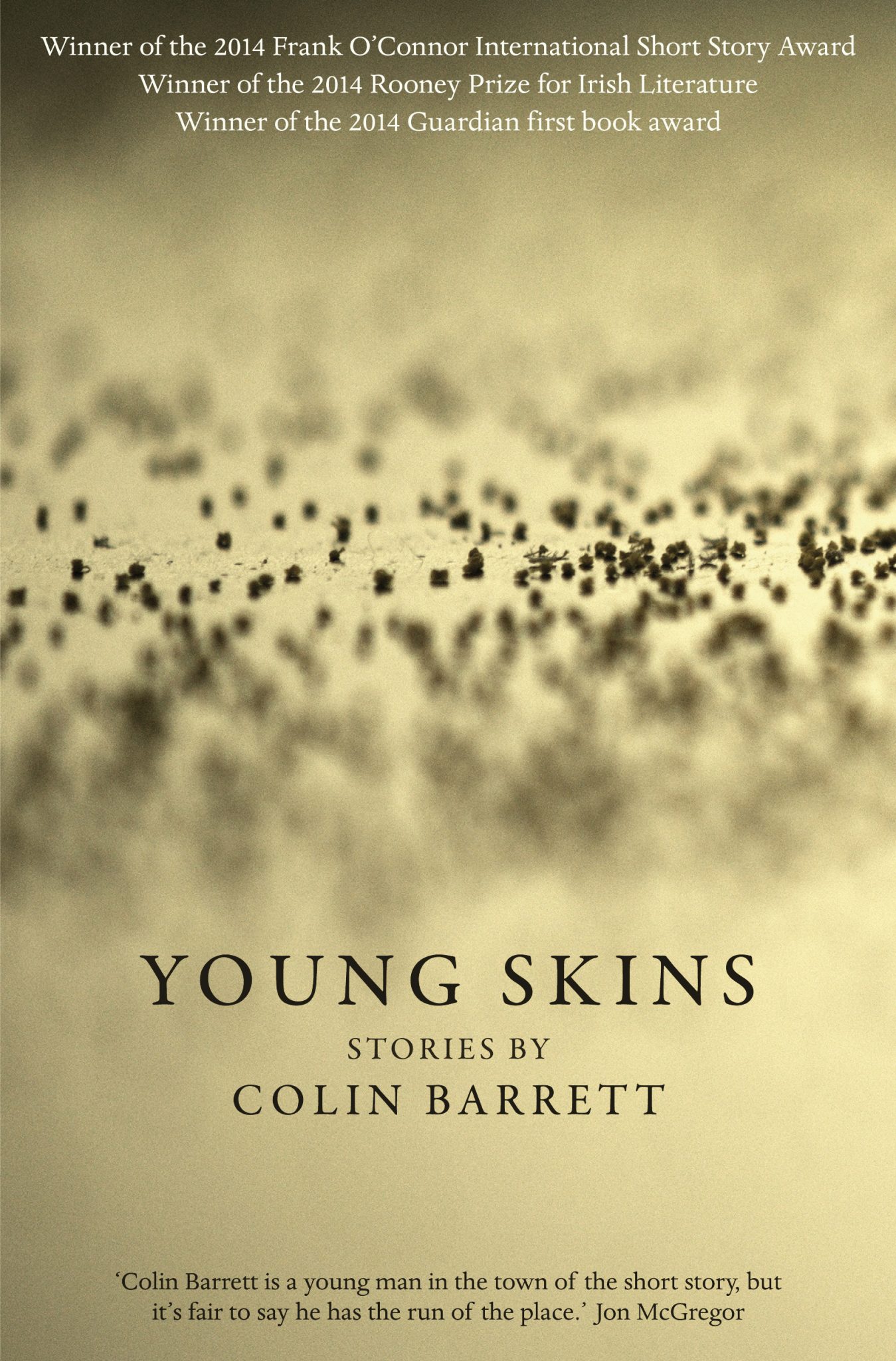 A stunning debut… All seven tales converge towards one singular theme: the failure constantly lurking in the shadows of the human condition. The timeless nature of each story means this collection can – and will – be read many years from now.
— JP O'Malley
Winner of the 2014 Frank O'Connor International Short Story Award
Winner of the 2014 Rooney Prize for Irish Literature
Winner of the 2014 Guardian first book award
A recovering addict drifts closer to the oblivion he'd hoped to avoid by returning to his home town; two estranged friends hide themselves away in a darkened pub, reluctant to attend the funeral of the woman they both loved; a bouncer who cannot envisage a world beyond the walls of the small town nightclub his life revolves around.
Set for the most part in the fictional County Mayo town of Glanbeigh, Colin Barrett's stories deftly explore the wayward lives and loves of young men and women in contemporary post-boom Ireland. Young Skins offers an utterly unique reading experience and marks the appearance of an arresting and innovative new voice in Irish writing.
Praise for Young Skins:
The most underpraised of the Irish newcomers, Young Skins is a fine collection dominated by the novella 'Calm With Horses', a bravura performance in which Barrett simply outwrites many of his peers with a chilling confidence that suggests there is far more beneath the surface than merely the viciously effective black humour.
— Eileen Battersby, The Irish Times, 'Fiction of the Year'