We are delighted to welcome Sally Rooney as our new magazine editor. We published two poems by Sally in our Spring 2010 issue, poems she had submitted while she was still in secondary school in County Mayo. It's been very exciting to watch her progress as a writer since then. We are really looking forward to working with her over the next while. 
Sally's first issue at the helm will be our Summer 2018 edition. We are open for submissions for that issue from next Monday December 4th until Thursday January 11th. Read the submission guidelines here.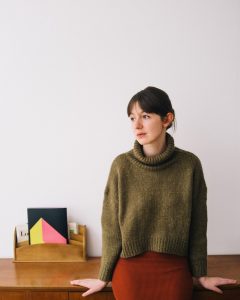 Looking forward to her new role, Sally has this to say:
"Like most readers, I'm interested in writing that addresses life as it's lived today – whether directly or indirectly. In particular, I'll be looking out for work that combines original literary style with a real understanding of people and communities. I look forward immensely to reading the submissions for the Summer 2018 issue, and I would like to thank submitters in advance for sharing their work with me."
Sally Rooney was born in 1991. Her writing has appeared in The Stinging Fly, The Dublin Review, Granta, The New Yorker and Winter Papers. Her first novel, Conversations With Friends, was published by Faber & Faber earlier this year.