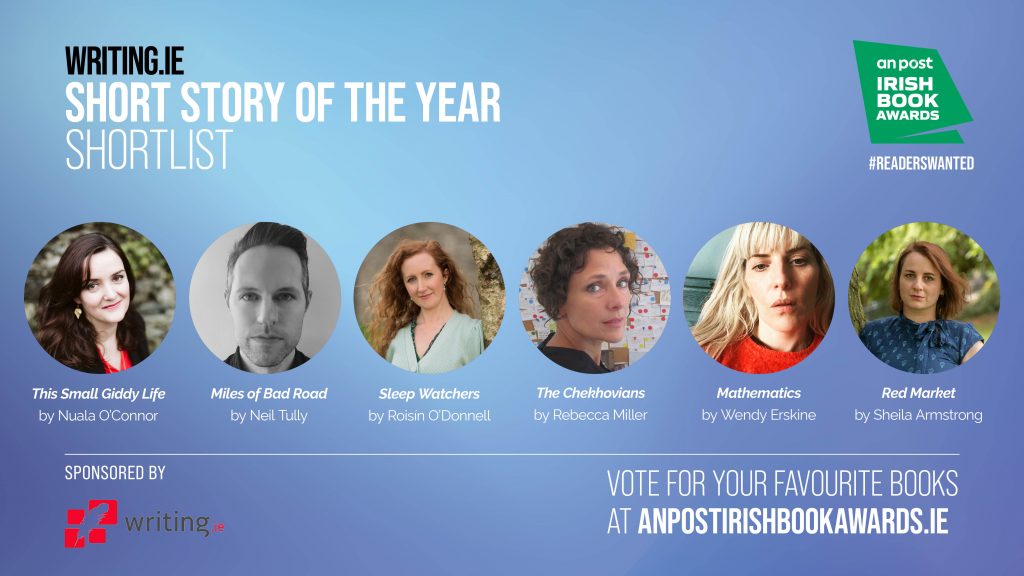 We are very, very proud to have published two of the six stories shortlisted for the Irish Book Awards Short Story of the Year 2022, sponsored by Writing.ie:
Mathematics by Wendy Erskine
Sleep Watchers by Rosín O'Donnell
The wonderful shortlist in full:
Sleep Watchers by Roisín O'Donnell published in The Stinging Fly
Red Market by Sheila Armstrong from How to Gut a Fish (Bloomsbury)
Mathematics by Wendy Erskine from Dance Move (The Stinging Fly Press)
The Chekhovians by Rebecca Miller from Total (Cannongate Books)
This Small Giddy Life by Nuala O'Connor from A Little Unsteadily Into Light (New Island)
Miles of Bad Road by Neil Tully published in The Waxed Lemon 
You can read all the stories over at Writing.ie – and vote for your favourite on the Irish Book Awards website.
Voting closes November 10.
Congratulations to all!