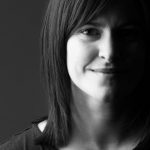 Eimear Ryan Reads Lucy Sweeney Byrne
The Stinging Fly Podcast
Eimear Ryan, writer of fiction and essays, as well as the co-editor of Banshee, joins Danny Denton to read and discuss 'Danny', a story by Lucy Sweeney Byrne taken from our 2016 special issue on the Easter Rising.
Eimear Ryan is from Co. Tipperary and lives in Cork. She writes about sport for the Irish Examiner and is an editor for the literary journal Banshee. Her fiction and essays have appeared in Winter Papers, Granta, The Dublin Review, The Stinging Fly, Town & Country (Faber) and The Long Gaze Back (New Island). She is currently working on a collection of essays, and a novel.
Lucy Sweeney Byrne is a writer of short stories, essays and poetry. Her work has appeared in Banshee, The Stinging Fly, The Dublin Review, Grist, and the anthology Stinging Fly Stories (2018). From Greystones, Co. Wicklow, she currently lives in London. Her debut collection, Paris Syndrome, will be published by Banshee Press in September.
---
The Stinging Fly Podcast invites Irish writers to choose a story from the Stinging Fly archive to read and discuss. Previous episodes of the podcast can be found here. The podcast's theme music is 'Sale of Lakes', by Divan. All of the Stinging Fly archive is available for subscribers to read – subscribe now and access 20 years of the best new writing.