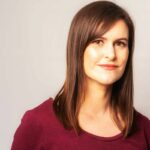 Kevin Power Reads Eimear Ryan
The Stinging Fly Podcast
On this month's episode, host Nicole Flattery is joined by writer Kevin Power to read and discuss Eimear Ryan's short story, 'Body Clock', originally published in our Winter 2009/10 issue.
Kevin Power is the author of two novels, Bad Day in Blackrock (2008) and White City (2021), as well as a book of criticism, The Written World (2022). He is the winner of the 2009 Rooney Prize for Irish Literature. His writing has appeared in The New Yorker, The Guardian, Irish Times, and many other places. He teaches in the School of English, Trinity College Dublin.
Eimear Ryan is the author of a novel, Holding Her Breath (2021), and a memoir, The Grass Ceiling (2023). She is a founder of the literary journal Banshee. She lives in Cork.
Nicole Flattery is a writer and critic. Her story collection Show Them A Good Time, was published by The Stinging Fly and Bloomsbury in 2019. Her first novel, Nothing Special, was recently published by Bloomsbury.
---
The Stinging Fly Podcast invites writers to choose a story from the Stinging Fly archive to read and discuss. Previous episodes of the podcast can be found here. The podcast's theme music is 'Sale of Lakes', by Divan. All of the Stinging Fly archive is available to subscribers.