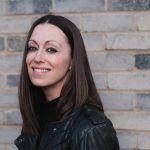 Lucy Caldwell Reads Niamh Prior
The Stinging Fly Podcast
On this month's episode, host Nicole Flattery is joined by writer Lucy Caldwell to read and discuss Niamh Prior's short story, 'Peter and Jane'.
'Peter and Jane' was originally published in July 2021 as part of our online fiction series.
Lucy Caldwell was born in Belfast in 1981. She is the author of four novels, several stage plays and radio dramas, and two collections of short stories: Multitudes and Intimacies. She was recently announced as the winner of the 2023 Walter Scott Prize for her novel These Days. Other awards include the BBC National Short Story Award, the Rooney Prize for Irish Literature, the George Devine Award, the Dylan Thomas Prize and a Major Individual Artist Award from the Arts Council of Northern Ireland. She was elected a Fellow of the Royal Society of Literature in 2018 and in 2019 she was the editor of Being Various – New Irish Short Stories.
Nicole Flattery is a writer and critic. Her story collection Show Them A Good Time, was published by The Stinging Fly and Bloomsbury in 2019. Her first novel, Nothing Special, was recently published by Bloomsbury.
---
The Stinging Fly Podcast invites writers to choose a story from the Stinging Fly archive to read and discuss. Previous episodes of the podcast can be found here. The podcast's theme music is 'Sale of Lakes', by Divan. All of the Stinging Fly archive is available to subscribers.