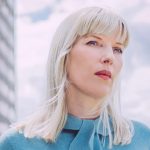 Wendy Erskine Reads Adrian Duncan
The Stinging Fly Podcast
Wendy Erskine, author of the acclaimed debut collection Sweet Home, joins Danny Denton at the Belfast Book Festival to read and talk about 'Prosinečki', a story by Adrian Duncan taken from our Summer 2018 issue of the magazine.
Wendy Erskine's work has been published in The Stinging Fly, Winter Papers, and on BBC Radio 4. Her work has been collected in Stinging Fly Stories, Female Lines: New Writing by Women from Northern Ireland (New Island Books), and Being Various: New Irish Short Stories (Faber and Faber). Sweet Home is her first collection, published in 2018 by The Stinging Fly Press and in 2019 by Picador. Sweet Home was shortlisted for the Republic of Consciousness Prize and is currently long-listed for the Edge Hill Short Story Prize and the Gordon Burn Prize.
Adrian Duncan is an artist and writer based in Ireland and Berlin. His visual-art work is primarily installation based, most often using photography, film and sculpture. His process of making and the aesthetic of his works derives from an interest in language, and the processes of construction – amateur and professional. His writing has been published by Frieze, the Times Literary Supplement (UK), Art & the Public Sphere (UK), the Dublin Review, Architecture Ireland, The Stinging Fly, and the Irish Times, among others. His debut novel Love Notes from a German Building Site was published by The Lilliput Press in 2019. He is coeditor of Paper Visual Art Journal (IRL/DE).
---
The Stinging Fly Podcast invites Irish writers to choose a story from the Stinging Fly archive to read and discuss. Previous episodes of the podcast can be found here. The podcast's theme music is 'Sale of Lakes', by Divan. All of the Stinging Fly archive is available for subscribers to read – subscribe now and access 20 years of the best new writing.