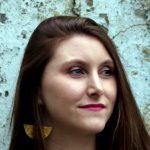 Caelainn Hogan Reads Lois Kapila
The Stinging Fly Podcast
Caelainn Hogan is the author of Republic of Shame: Stories from Ireland's Institutions for Fallen Women, published in 2019 by Penguin and nominated for Non-Fiction Book of the Year at the Irish Book Awards. She has worked as a journalist and filed stories from all over the world for publications like National Geographic, the New York Times magazine, Harper's, the New Yorker, and The Guardian. She's also written essays and reported pieces for The Dublin Review and The Stinging Fly.
For this episode of the podcast, Caelainn has chosen to read 'On Non-Fiction about Housing and Homelessness', by Lois Kapila, co-founder and managing editor of The Dublin Inquirer, a reader-funded city newspaper for Dublin. Lois was shortlisted for the Orwell Prize for Journalism in 2019. This piece was published online in June 2017 as a prelude to our Winter 2017 issue, which featured a special section on housing issues. Caelainn's piece 'No Shelter', also discussed in this episode, can be found in that issue too.
---
The Stinging Fly Podcast invites Irish writers to choose a story from the Stinging Fly archive to read and discuss. Previous episodes of the podcast can be found here. The podcast's theme music is 'Sale of Lakes', by Divan. All of the Stinging Fly archive is available for everyone to read during the coronavirus crisis.